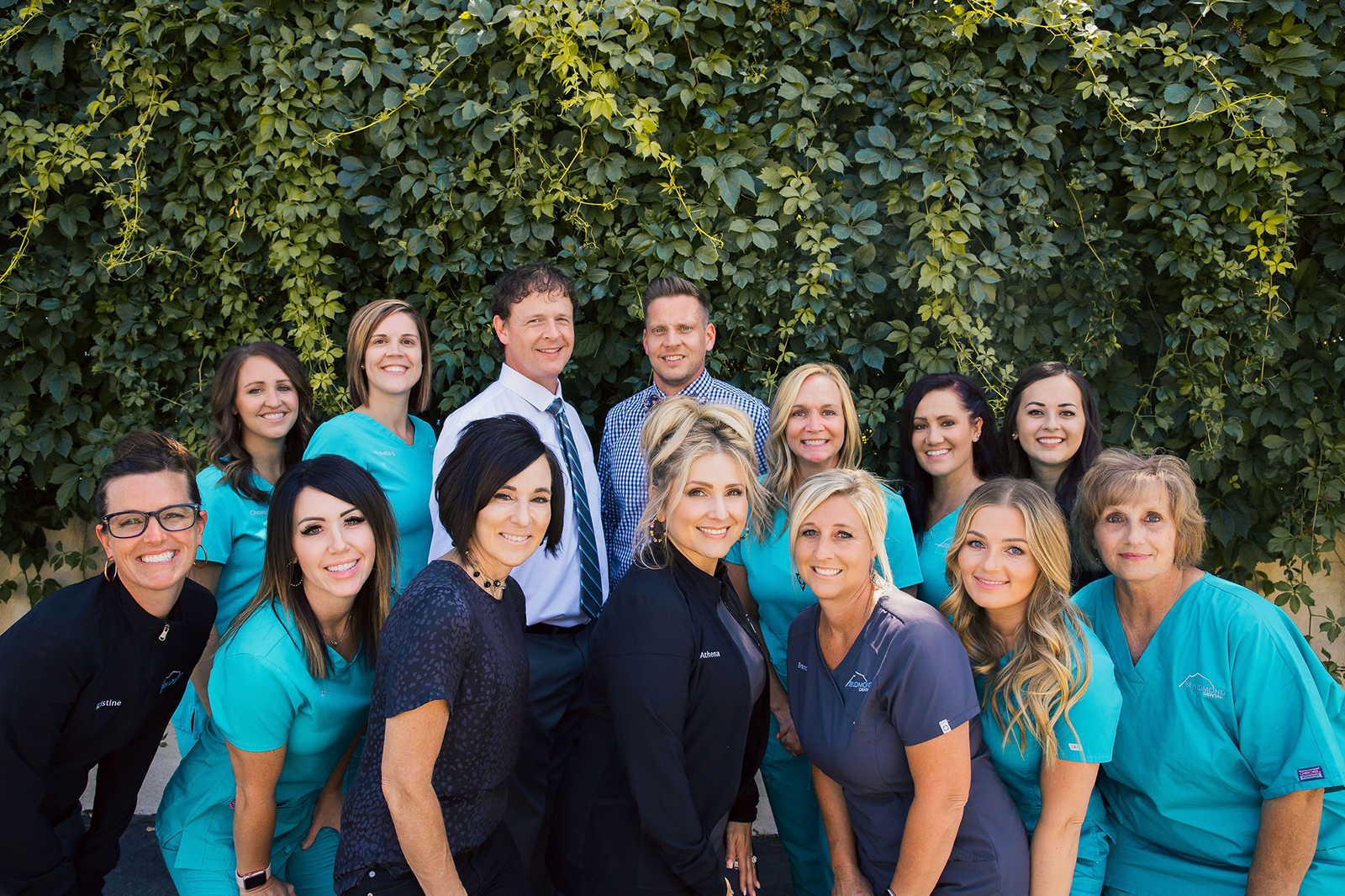 Welcome to
Ben Lomond Dental
At Ben Lomond Dental, we proudly provide quality family dental care to the community of North Ogden, Utah and the surrounding areas. Our number one focus is meeting our patients individual needs, and striving to provide them with the most up to date advances in dentistry today. Our specialties include general, preventive, and cosmetic dentistry to all families and individuals. We also feature same day crowns, in-office teeth whitening, dental implants, sedation dentistry, pinhole therapy, and digital X-rays.
Testimonials
Dr Larson, and Dr Green always make me feel comfortable and the staff is friendly and caring. Thanks for everything Ben Lomond dental

The staff is friendly and helpful. It is a relaxing environment with true professionals that take the time to provide the best care.

We love this place! Every staff member was extremely nice and helpful! They really seem to care about their patients.

Dr.Green and his assistant Michelle are absolutely amazing!!!!! 5 stars all day!!!!

We love Dr. Larson's office! He is genuine and great with kids! He makes what could be a scary experience pleasant.

We love Dr. Larson's office! My husband went to Dr. Larson's Dad as a child and as we got married we stayed for many reasons!

The Staff is always professional and provide great service. This appointment went very well the dental assistant was kind and engaging.

Very friendly staff. Hygienist was very good and did a thorough job with the cleaning. Gave great suggestions for better dental care.

I can't say enough good things about this office. They are so compassionate and friendly. The care he gives is worth every mile and minute.

Love everyone at this office. They have cared for us for years. Love their service and how friendly everyone is. Great place all around.

Dr. Larsen is great to work with. I've been coming to Ben Lomond dental for years and have had nothing but great experiences.

Dr. Larsen has taken care of me for years now. He never disappoints and is very attentive. Staff is always so friendly and helpful!!

Dr Larson is the best Dentist our family has ever had. We moved from out of state and was looking around for a while for a new dentist.

Had a dental issue and was a first time patient and they got me in right away. Everyone was Professional, Friendly, and seemed to care. They followed COVID...

Best customer service around. Dr. Larsen is very professional, empathic and caring.

This is a great facility, friendly staff, and always a good time. Dr. Larsen is great at what he does.

The dentists are professional and kind!! By far the best around. I recommend Ben Lomond Dental to everyone!

Hands down The Best! Before finding Dr Green I thought all dental work would always be painful and anxiety ridden. Simply the best!!

They were both very patient and took there time and made sure I was comfortable the entire time! I would definitely recommend coming here!

Thank you so much for changing my life!

Love the staff, the environment, and the service! If you are you looking for a good dentist with a great staff look no further.

This place is THEE best. I recommend them to everyone I know.

I've had cleanings, fillings and a recent, beautifully installed implant, at Ben Lomond Dental.

Great people they really take care of their patients. They are so caring been going to this dentist for years

Ben Lomond Dental has the best staff! So friendly and professional. The Best in the Ogden area.

I was so fortunate to have such wonderful care for my daughter and her dental needs at this office! Knowing she was in such good hands!

I love this dental office!! Very friendly and makes you feel comfortable!!! BEN LOMOND DENTAL is the only place I will go!!!

Really great staff! They are always so wonderful and make sure that every cleaning and procedure is done with expertise and care.

My husband recommended I give Dr. Larsen and his team a chance and I'm SO thrilled I did!

All of the staff is so friendly and makes you feel so welcome and comfortable!

Dr Larson and his entire staff are always great! The conversation is fun and friendly.

Everyone is so friendly and they are great with my kids cleanings. They always make me and my kids feel so comfortable.

Awesome place, I had to change my appointment because of my work schedule and they were so accommodating.

Amazing dentist and fun caring staff! Dr Larson will work with dental needs and financial roadblocks to the best of his ability.

He is quick and efficient and always does a great job. He makes sure he is not causing pain. Highly recommend.

Overall experience has been great!

I just love Wade Larson and his staff. Wade is so thorough and has a great personality. I would recommend his services to all.

I love this place! Great people and wonderful service. The chips they fixed on my front teeth. Flawless. You can't even see a color difference. I'm so...

Awesome and amazing staff! Total comfort, attention to details and honesty!! If you're are not here.. you should be!! 👌👌👌👌👌☺

Awesome and amazing staff! Total comfort, attention to details and honesty!! If you're are not here.. you should be!!

Hands down most professional and caring office one can ask for. He told him if he wanted him to take care if it right then he would!

I have such anxiety going to the dentist and all of the staff there made me feel so at ease. Thank you so much.

Dr. Larson and his team worked (lady that doesnt like lettuce)magic. I have always hated the dentist and when I was told that I needed a root canal I about...

Ben Lomond Dental has the friendliest staff who is genuinely looking out for your best interest in dental care.

Dr. Green and his staff are amazing staff, highly recommended!

I have gone to the Ben Lomond Dental center for many years. (25 years plus). I first went to Dr Craig Larsen, and then to his son, Dr Wade Larsen. The work...

DR. Green,is the most amazing dentist you and your entire family could ask for, he is very patient and friendly. There has not been a time in 6 years that I...

Ben Lomond Dental has the best staff! So friendly and professional. The Best in the Ogden area.

We love Dr Greene! He is professional and kind and does great work. His office staff were wonderful with our children. I highly recommend his office.

Very good service and kind staff, they have helped me with two cleanings and a crown and getting a second soon and I can't think of a better dentist to go...
Top-Notch Dentistry,
From North Ogden's Top Dentists
Meet The Team
Meet the Doctors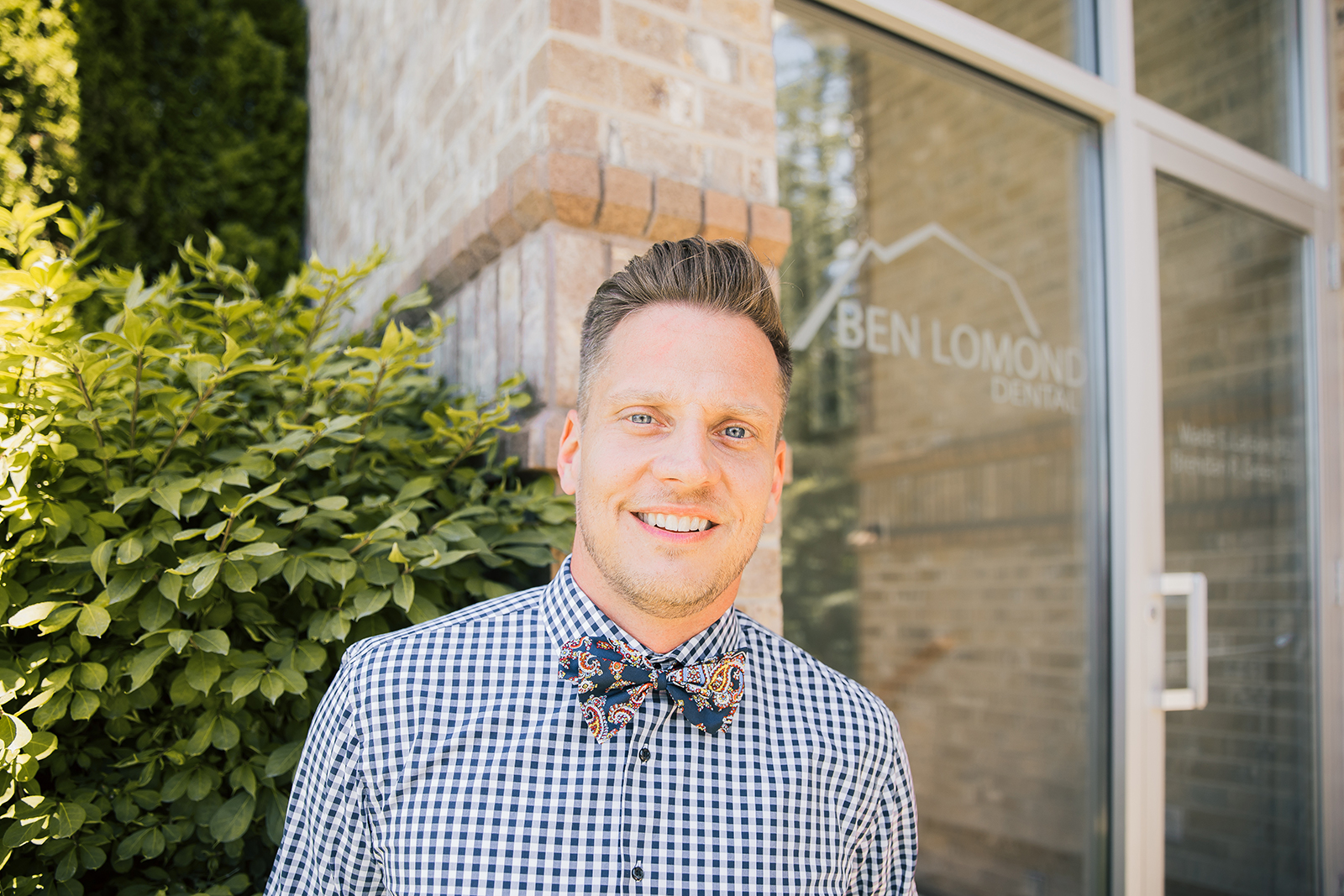 Dr. Wade E. Larson
Dr. Wade Larson received his bachelor of science degree from Brigham Young University in 2000 and graduated Cum Laude from The Ohio State University School of Dentistry in 2004. Dr. Larson makes patient comfort and the latest advancements in dentistry his top priorities. Dr. Larson has a wide range of interests and experience in cosmetic and restorative dentistry, surgical, and root canal treatments.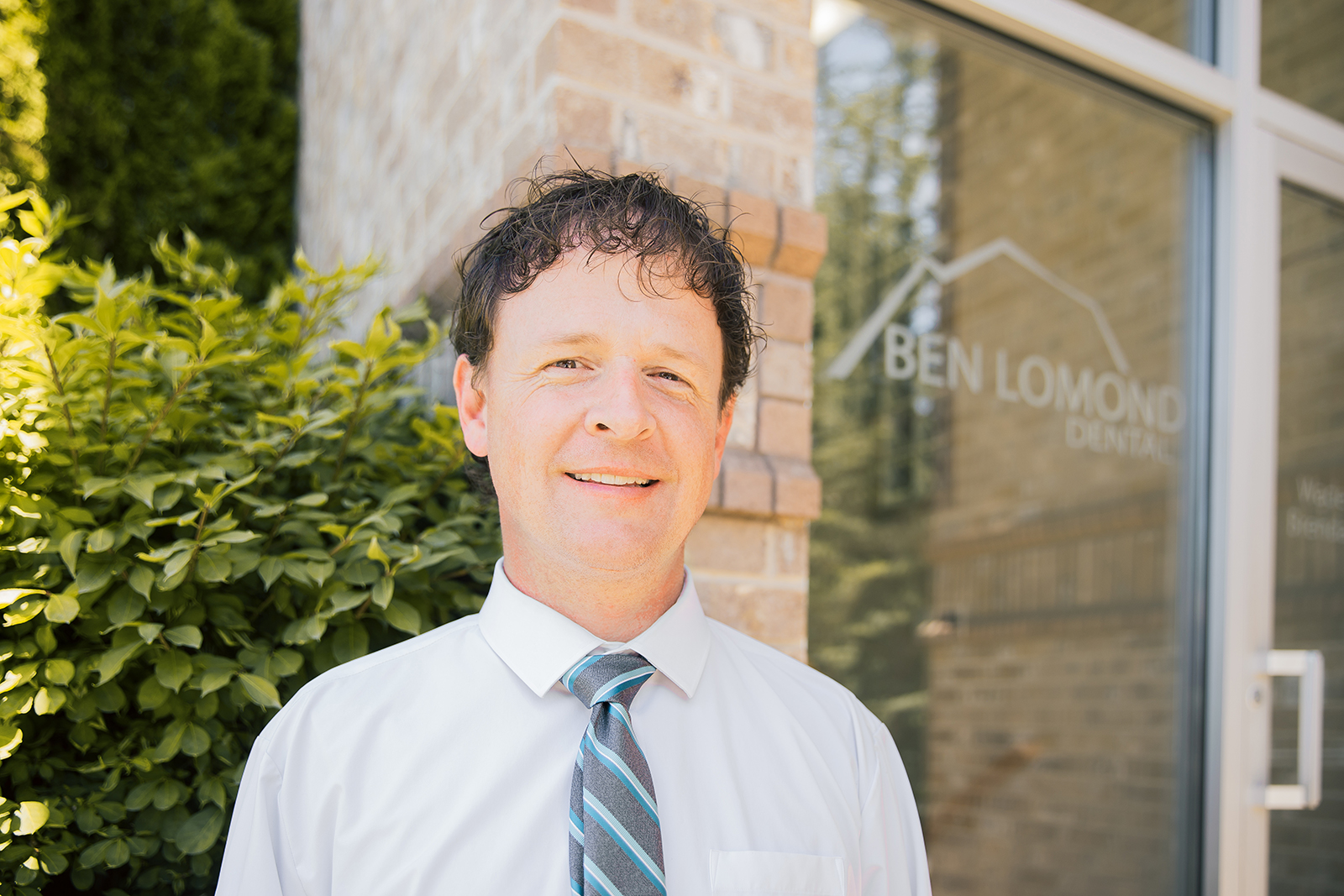 Dr. Brendan R. Green
Dr. Brendan R. Green received his Dental Doctorate from The Ohio State University School of Dentistry where he was honored with awards in patient care and implantology. Dr. Green loves helping his patients restore their mouths to full function and beauty, and is thankful every day to work with such an amazing staff and partner.
Services We Offer
Cosmetic Dentistry
Cosmetic Dentistry
Teeth Whitening
Preventative Dentistry
Sedation Dentistry
Pin Hole Therapy
TMJ
Crowns and Bridges
Dental Implants
Dental Sealants