WELCOME TO BEN LOMOND DENTAL
At Ben Lomond Dental, we proudly provide quality family dental care to the community of North Ogden, Utah and the surrounding areas. Our number one focus is meeting our patients individual needs, and striving to provide them with the most up to date advances in dentistry today. Our specialties include general, preventive, and cosmetic dentistry to all families and individuals. We also feature same day crowns, in-office teeth whitening, dental implants, sedation dentistry, pinhole therapy, and digital X-rays.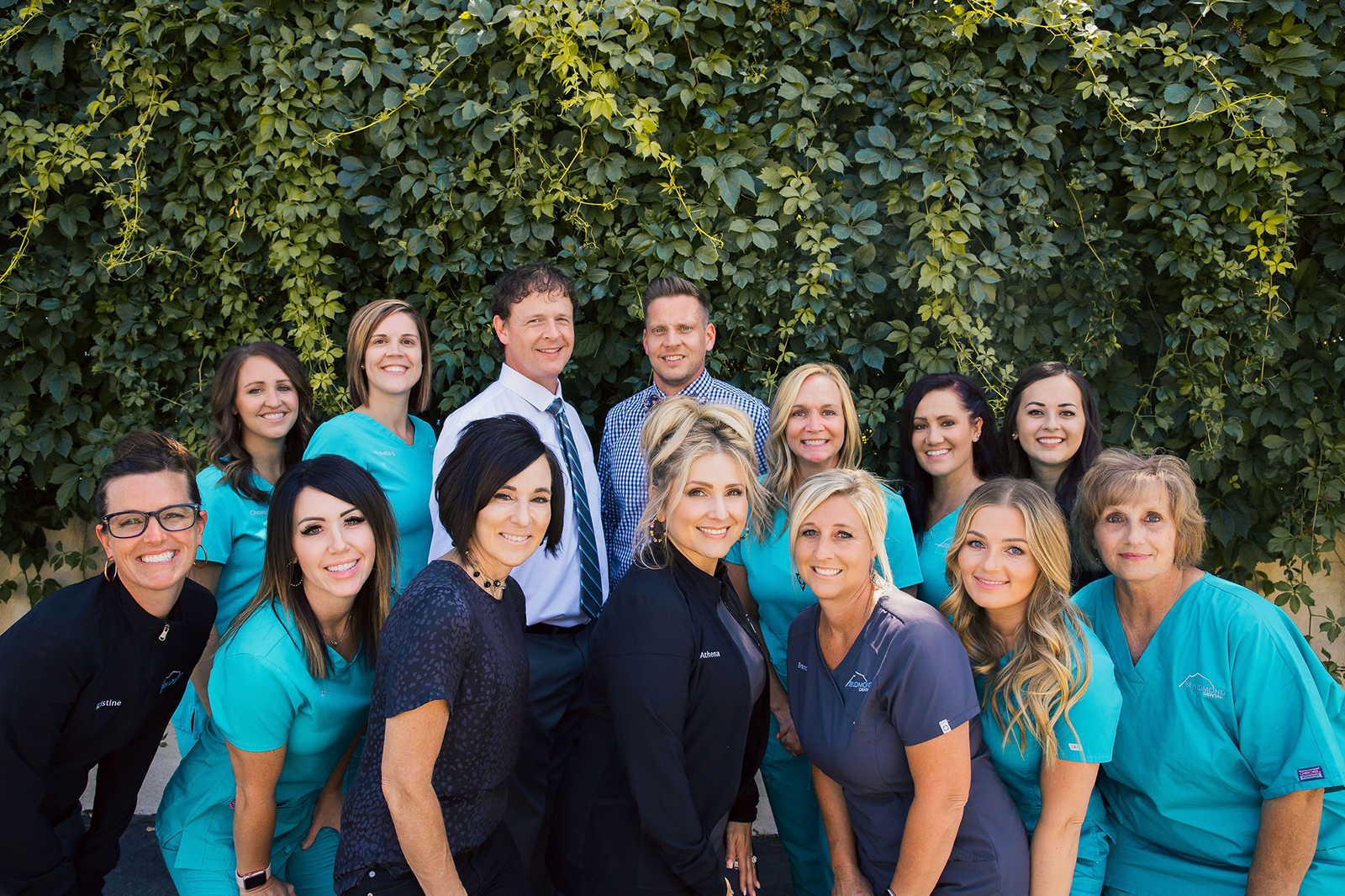 Testimonials
Love this place so much!!! Everyone that has cleaned my teeth here has been so wonderful, efficient and knowledgeable! ❤️

I absolutely love going to the dentist because of all of the staff and Drs. Green and Larsen. They are the absolute best!!

Wonderful personalities and a very clean and professional office.

I called the office at 8:05 this morning about a concern I had with a tooth. The staff asked me to come in immediately. By 8:25, I was in the dental chair....

Highly Recommend Very professional and friendly staff.

They got me in on a same day emergency that was complicated and did a great job.

I have been so pleased and happy with the care I have received at Ben Lomond Dental. If I ever have something bothering me Dr. Green makes it a priority to...

I had a very good experience.

The staff all were warm and friendly...Dr. Green took great care of me during my dental procedure.

We always receive exceptional care. The staff is always friendly and professional. The office is very organized, comfortable, and clean.

Morgan is a great hygienist. Kelsi is the best assistant.

The people from the front desk to the examination rooms were all very nice and friendly, including Dr. Green.

They are very thorough and the assistants are all friendly. They make it a good experience.

Great staff. I actually enjoyed the dentist today. Fast, friendly, and I will certainly be back in their chair. Thanks.

I love this place! Each member of the dental team is wonderful. I would recommend this place to everyone!

He has our complete trust to do only what is needed to maintain our dental health.

I have been going here for over a year. Very nice place. Clean and well kept. Staff is very friendly and they also have some very good technology. They were...

I just Love the whole staff. I can honestly say Dr. Green really cares about his patient's.

An excellent dental office in every way.

Dr. Green & Larsen are the absolute greatest and really just want to help in any way they can.

They made crowns at office and tailored them to fit.

Absolutely love my dentist! And all the people who work there are very personable and remember details about me each time I visit.

I look forward to going to the Dentist. The staff is friendly, and services are amazing! I have been going here since I was a kid and I now bring my kids who...

Dr Wade Larson and his assistants are super awesome! They are very friendly and do excellent work!

This one I will not give up. And he has not given up on me, Absolutely the best care, such kindness is hard to find.

Love Dr. Wade Larson and his staff. Pain free dental care from nice honest people.

I recommend BLD to absolutely everyone I know 10 out of 10 😊

I've been seeing the staff at Ben Lomond Dental for 15+ years. Their staff is warm and competent, I would highly recommend their services to anyone in the...

Me and my family have been coming here for many years including my extended family. We absolutely love it here.

Dr Wade Larson and his staff are the best, they always make you feel welcomed and cared for. I highly recommend them.

Amazing service always willing to work with my schedule and always taking care of me

My family and I have been coming to Ben Lomond Dental for almost 15 years, I love the staff and genuine care that they provide.

I have been coming here as long as I can remember and I wouldn't want to go anywhere else. All the staff is great and I love it!

We love everyone at Ben Lomond Dental. We have gone there for 15 years and they remember us every time.

Amazing place! The staff are incredibly friendly and informative. They explain everything in detail and help you to understand what is what. The services...

The best place to go, I wouldn't go anywhere else! Best dentist office around.

I actually enjoyed coming to the dentist. The lady that cleaned my teeth was great. The dentist that talked to me gave me more information about my teeth...

I love Ben Lomond Dental!! The best staff, they always make me feel welcome and cared for. I'll never stop coming here!

The staff is awesome! Very friendly. Kind of weird that I actually have fun going to the dentist. Dr. Larson is excellent.

They originally were going to only take care of the tooth that was urgent and put him on the schedule for the rest but when they discovered that another tooth had an abscess, they took the time to take care of that tooth as well.

Dr Larson, and Dr Green always make me feel comfortable and the staff is friendly and caring. Thanks for everything Ben Lomond dental

Awesome group of skilled and competent professionals! A special shout out to Kelsey and her very friendly and professional manner!

The staff are always super friendly and my family has come here for years. Dr. Larsen is very talented! I highly recommend!

We love this place! Every staff member was extremely nice and helpful! They really seem to care about their patients.

Always kind and very professional. Even willing to jumpstart a truck when it's battery decides to die in their parking lot 👏👏👏

Dr.Green and his assistant Michelle are absolutely amazing!!!!! 5 stars all day!!!!

We love Dr. Larson's office! My husband went to Dr. Larson's Dad as a child and as we got married we stayed for many reasons!

The Staff is always professional and provide great service. This appointment went very well the dental assistant was kind and engaging.
TOP-NOTCH DENTISTRY, FROM NORTH OGDEN'S TOP DENTISTS
Meet The Team
MEET THE DOCTORS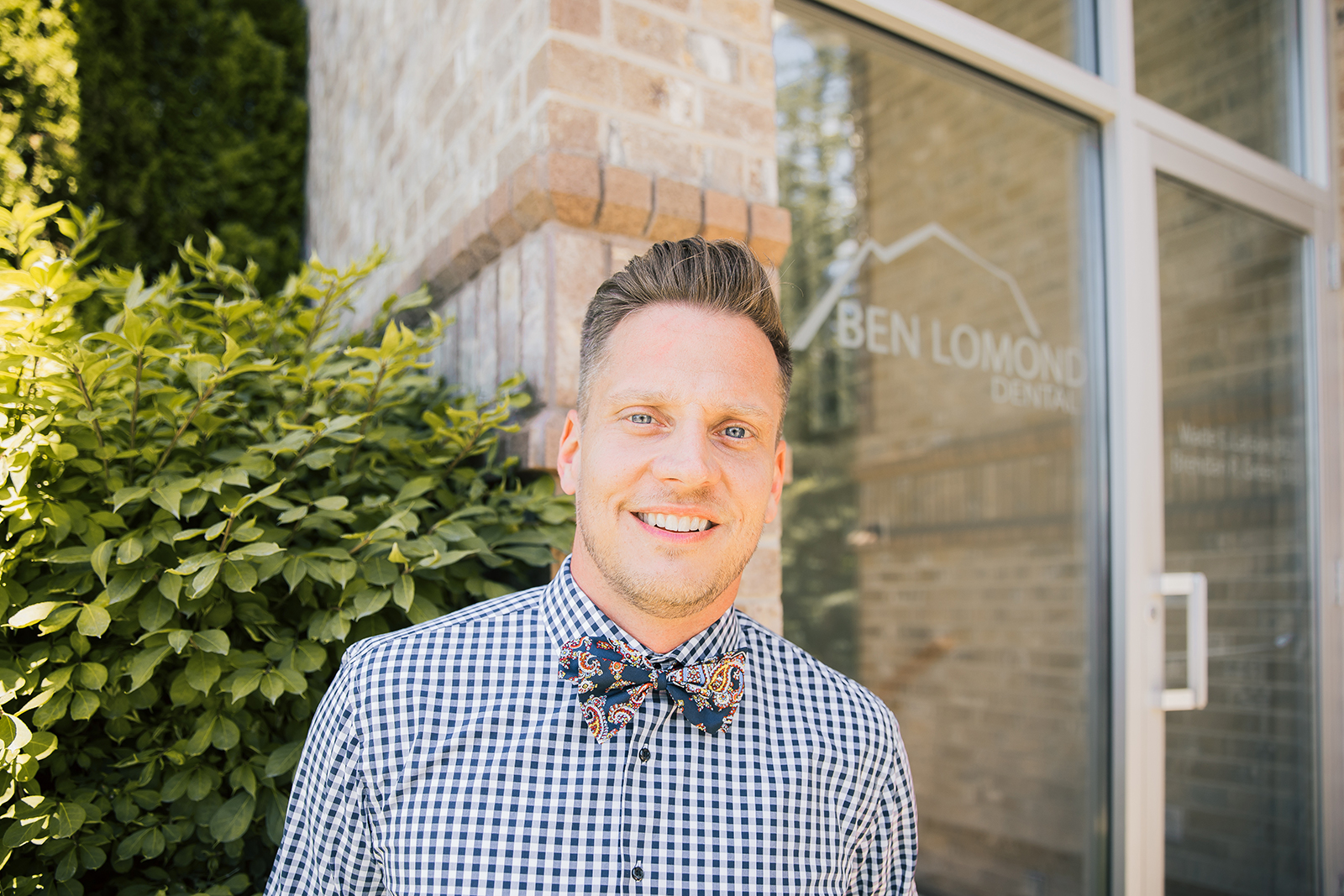 Dr. Wade E. Larson
Dr. Wade Larson received his bachelor of science degree from Brigham Young University in 2000 and graduated Cum Laude from The Ohio State University School of Dentistry in 2004. Dr. Larson makes patient comfort and the latest advancements in dentistry his top priorities. Dr. Larson has a wide range of interests and experience in cosmetic and restorative dentistry, surgical, and root canal treatments.
Dr. Brendan R. Green
Dr. Brendan R. Green received his Dental Doctorate from The Ohio State University School of Dentistry where he was honored with awards in patient care and implantology. Dr. Green loves helping his patients restore their mouths to full function and beauty, and is thankful every day to work with such an amazing staff and partner.